Lead Generation: Get Found Online and Convert the Right Prospects to Customers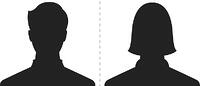 Different people have different reasons for wanting your product or service. Talking about it in terms that they understand — speaking their language — can make all the difference. And the way you figure that out is by creating Buyer Personas: fictional representations of your ideal customers. Using our free template, your market research, interviews with current customers and your own insight, you'll create buyer personas that allow you to:
Understand the needs of your target audiences
Gain insight into their behavior
Uncover their concerns.
We've laid it all out for you in this easy-to-follow template: How to Create Buyer Personas for Your Business. Submit the form to download the template and start creatng your buyer personas today!