7 Steps to a Successful Website Redesign
So, you want a new website ... Why?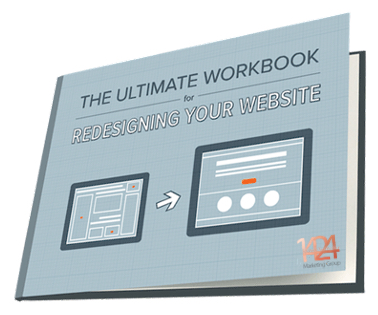 That's the very first question you need to answer because, until you know what you want your website to do, your chances of being satisfied with the results of any web design project are slim to none.
You're not a designer but you know what your website needs to do for your business, right? Even if you don't have a handle on that — yet — don't worry. Our Website Redesign Workbook lays out the whole process step by step. If you work your way through each stage you'll end up with a plan that works and a website that drives visitors, leads and revenue — even if this is your first website. Using a simple fill-in-the-blanks process you'll:
Understand how to establish a strategy that works for your business.
Develop a plan for everything from what platform you choose to defining your content plan.
Realize what should happen — and what you should track — during the design and build phases.
See things to consider and do as you optimze and launch the site.
Know what to analyze post-launch and how to tie it back to your original benchmarking.
Request your free workbook now and get started on your best website ever!